FOGO Super Premium Lump Charcoal (35 lbs)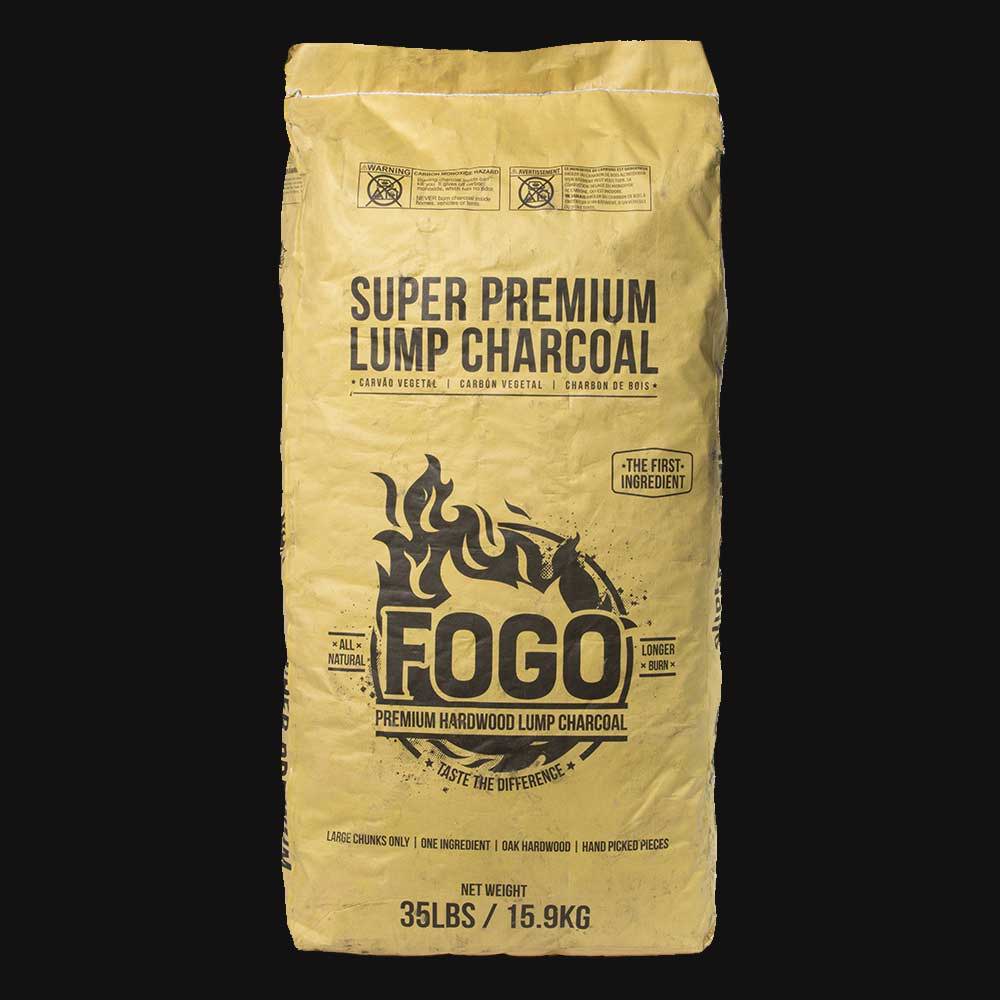 Best Charcoal
Excellent mix of size of pieces. Some large some small. This burns so long. I did a 6 hour cook and it looked like almost nothing was used. I was able to do a few more smaller coooks before adding more lump. Love this stuff.
- Nate
FOGO Super Premium Lump Charcoal (17.6 lbs)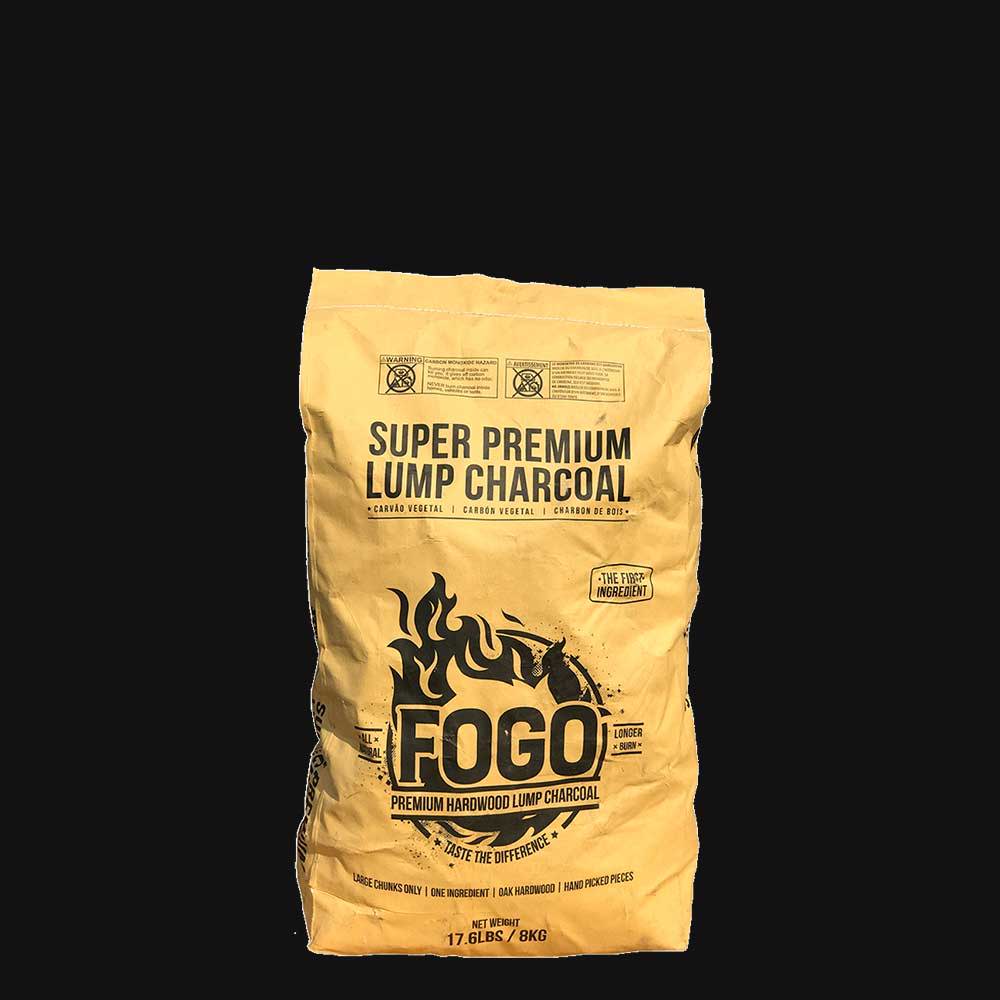 An entirely different animal!
"

Th

is is not your normal lump charcoal. The quality difference is immediately noticeable as soon as you open the bag. Whenever I'm able to use Fogo, it's an absolute treat."
FOGO Charcoal was born from the love of BBQ. We believe charcoal is not only a fuel, but an ingredient. #TheFirstIngredient.
When creating our FOGO line, we focused on 3 main things.
1. Flavor - Using a blend of tropical hardwoods to get that mild smokey flavor everyone loves. It is just enough to be enjoyed in any cook and will not overpower the natural flavors letting you choose any smoking wood for extra flavor.
2. Reliability - We know that each cook is important, so we focused on creating a lump that works, and works good all of the time for any use you may have.
3. Quality - We are what we eat. We believe that everything that we consume should be natural.
That is why FOGO is an All-natural,free of chemical charcoal, that is hand-made and hand selected to get the best quality possible.
FOGO Super Premium has:
Large pieces: 80% of the bag is 4 inches or bigger

Long duration: Large pieces create more surface area from individual pieces making them last longer.

Best airflow: the large pieces create a good airflow to avoid any dead fires, plus pieces will burn more evenly.

Fast lightup: The unique blend of hardwoods not only helps with long duration but with fast lightup. Be ready to cook in less than 10 min.
We offer a 100% money back guarantee
Plus, FREE Shipping on all orders over $40!
Our current shipping status:
In-stock orders will ship the same business day if placed before 2pm EST/EDT. Orders placed after 2pm will ship the next business day.
Multiple bags in the same order ship in separate boxes that may get split up during transit and deliver on different days.
FREE Shipping on all orders over $40!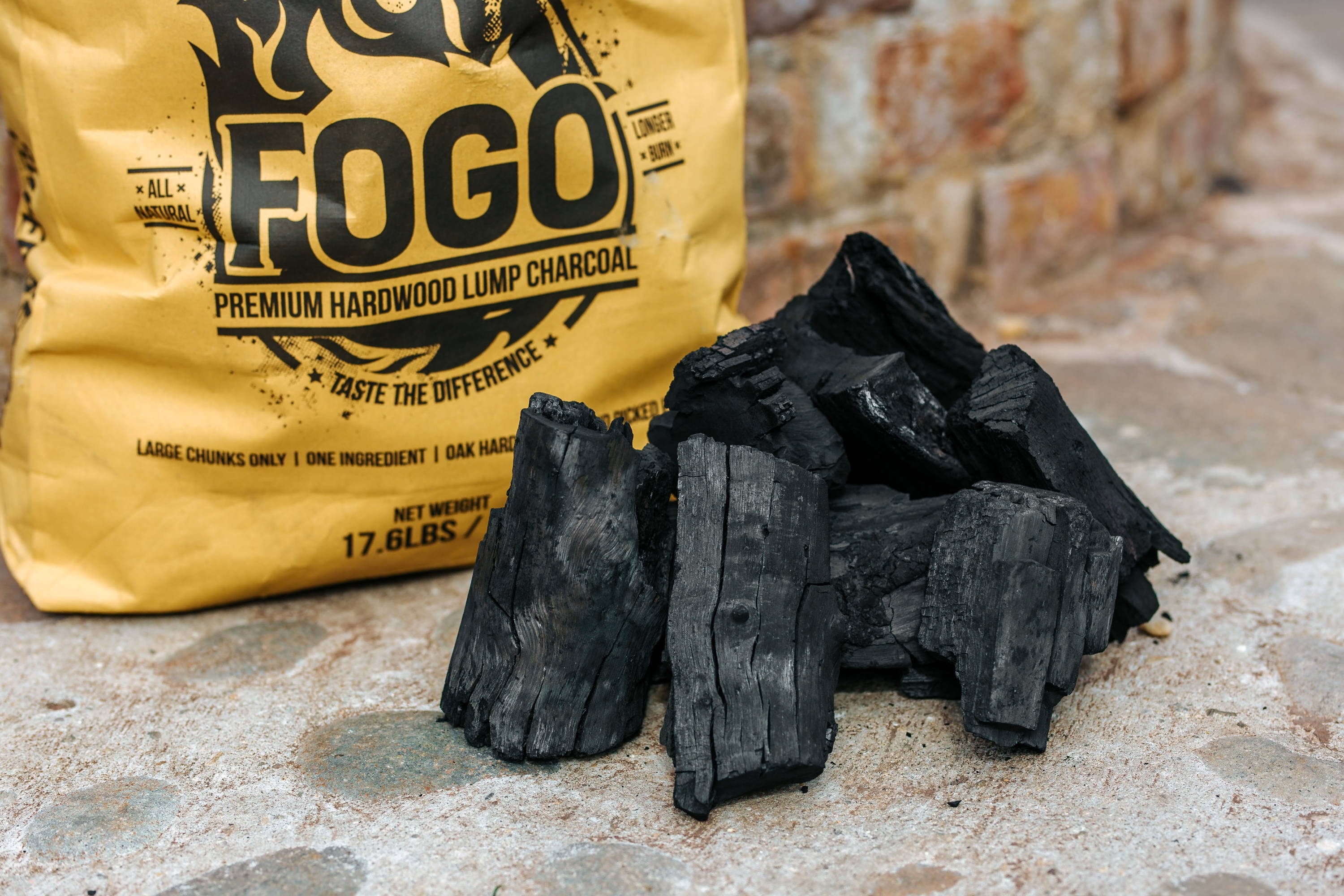 Best charcoal period.
Consistent size pieces and consistent burn makes it a pleasure to use this charcoal. Along with great customer service and fast shipping, this is the last charcoal you'll need to buy.
- Lou Kolomatis
Great flavor
Large long lasting chunks. Surprisingly, you can taste a difference between less expensive charcoal and FOGO
- Chris Jarvis
Don't overthink it, buy FOGO and be done with it.
Black bag for regular cooks
Gold bag for low and slow
BIG chunks, burns really well with a lot left over for next cook. Great customer service and fast shipping. Have tried other brands but always come back to FOGO. Can't beat the consistency and convenience for the price.
- Brandon Fish
Love this stuff!
Burns great, perfect for long cooks. Delivery is always prompt and the service is excellent.
- Nate Speers
Consistently perfect
Fogo has always shipped a premium product. It's always the same great quality every bag. It's my go to when cooking for friends and family.
- Thomas Jubb