limited quantities available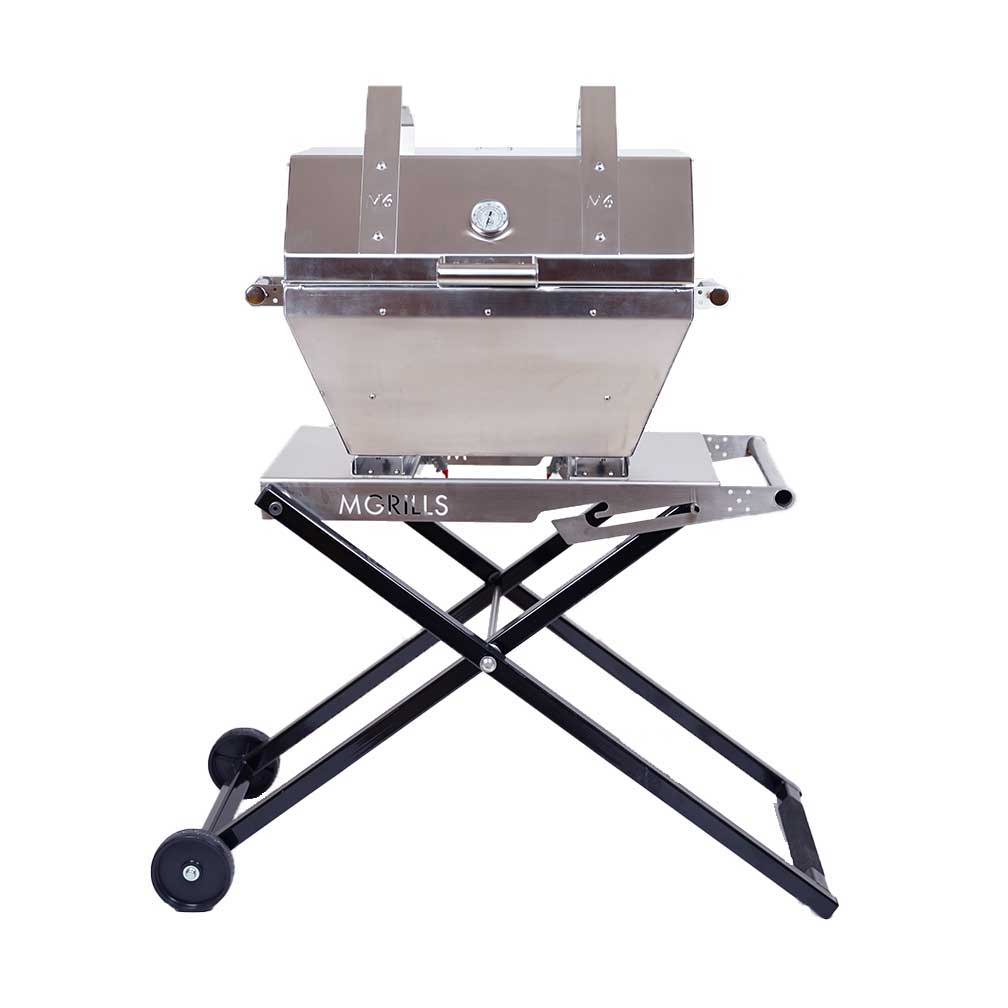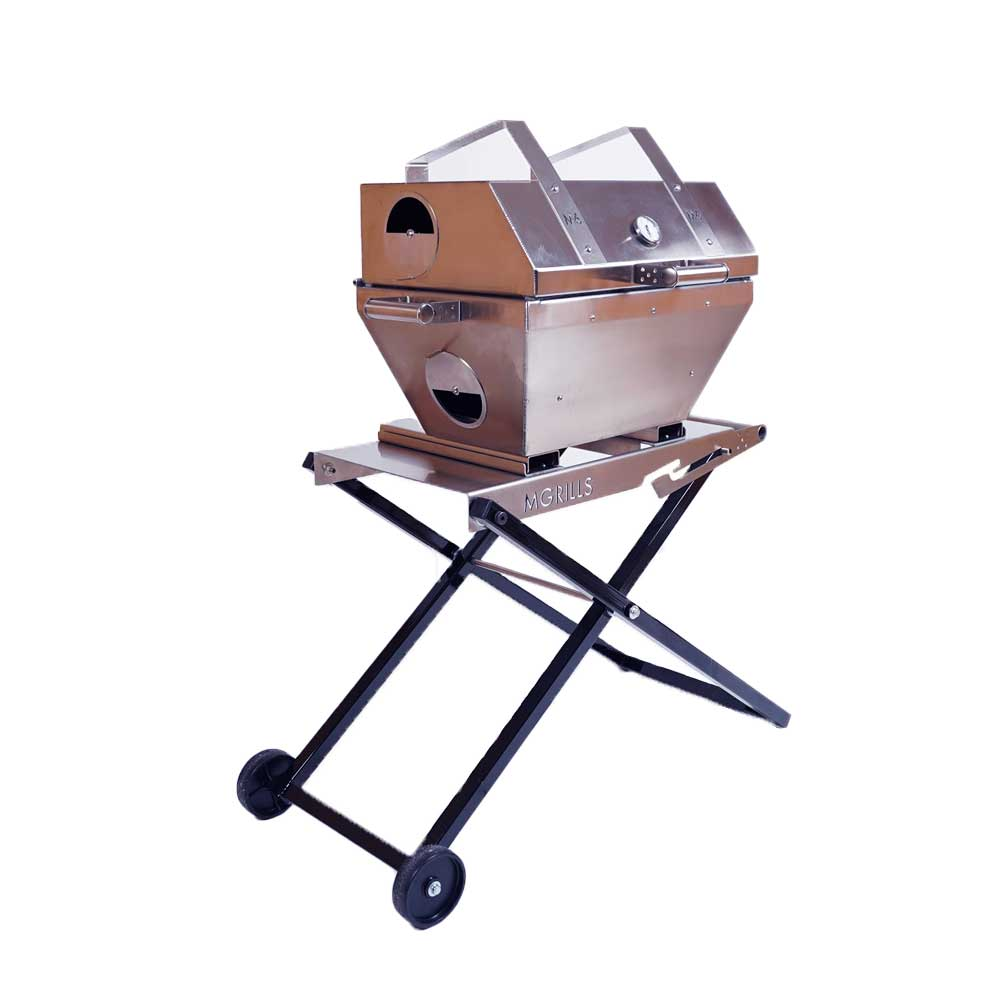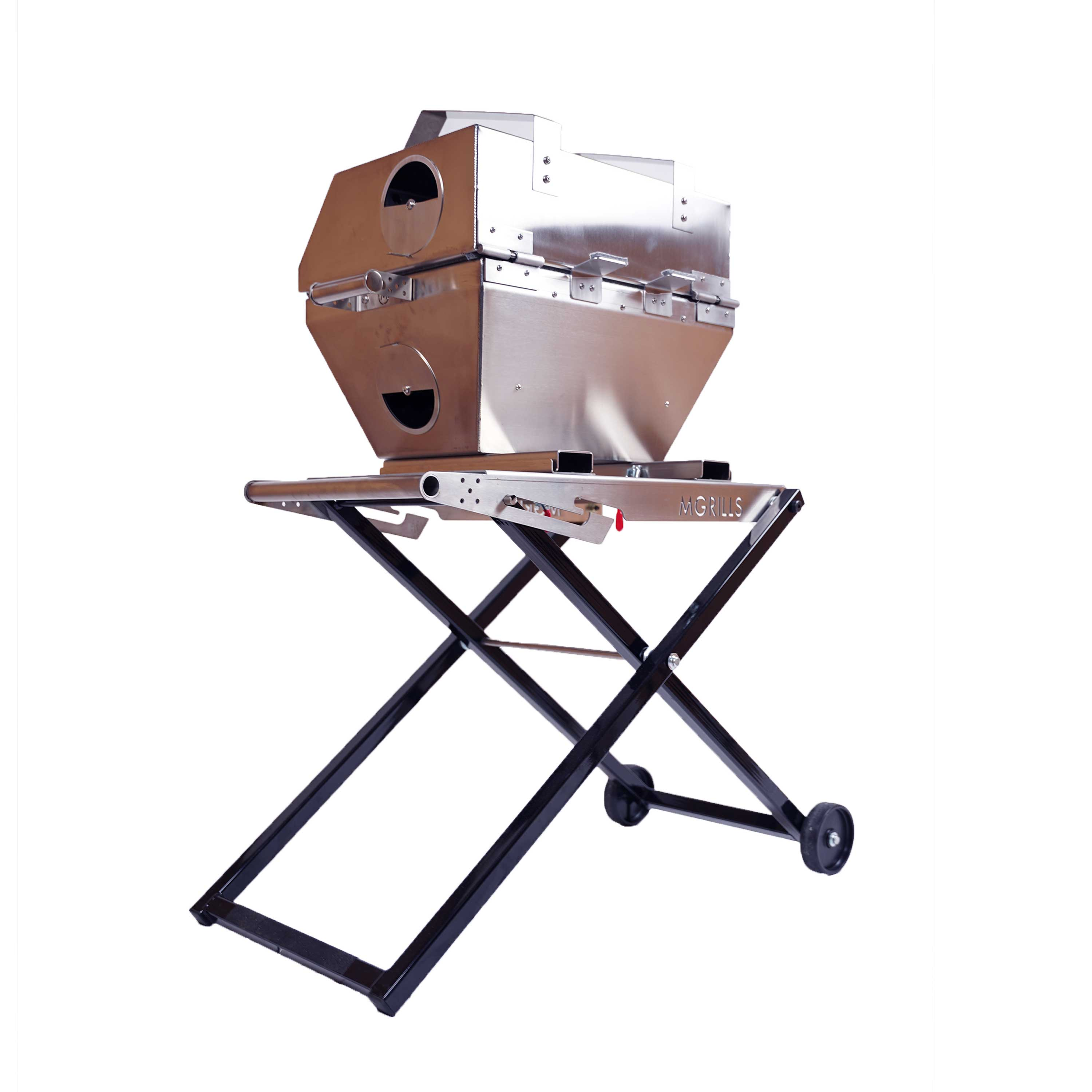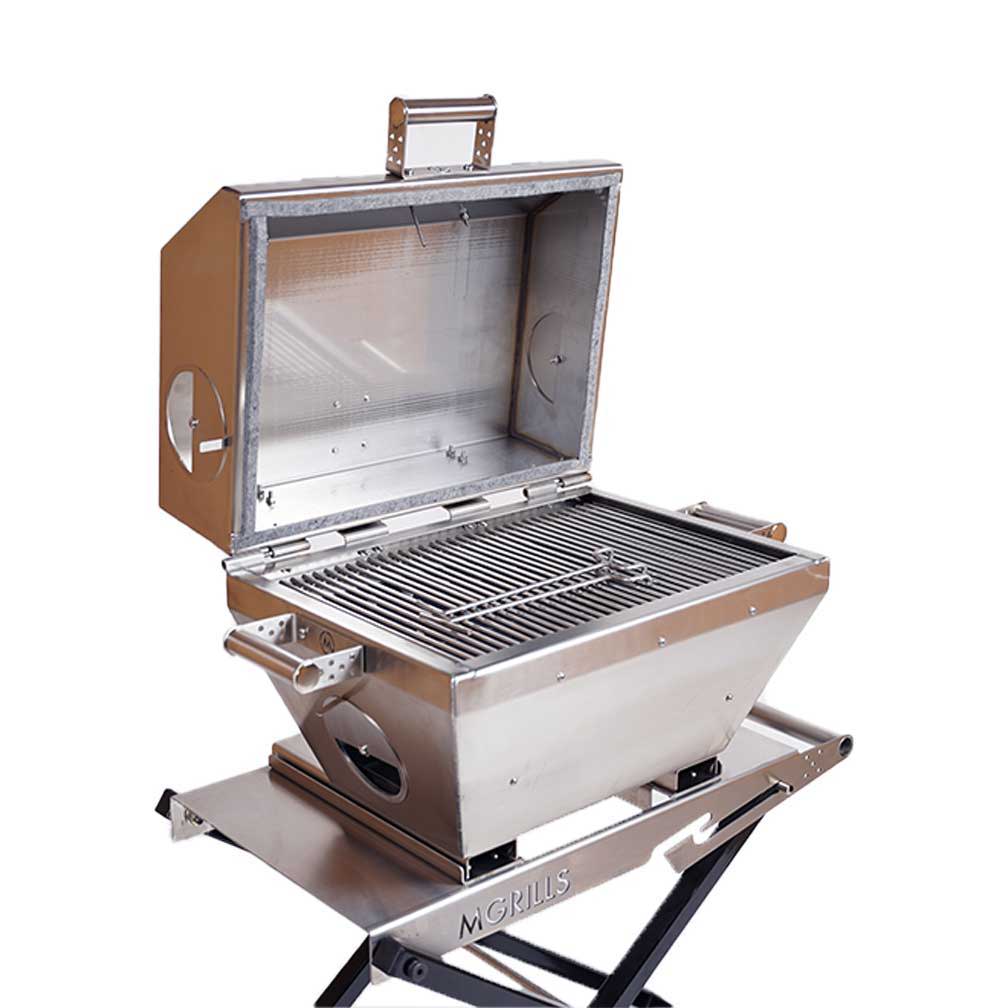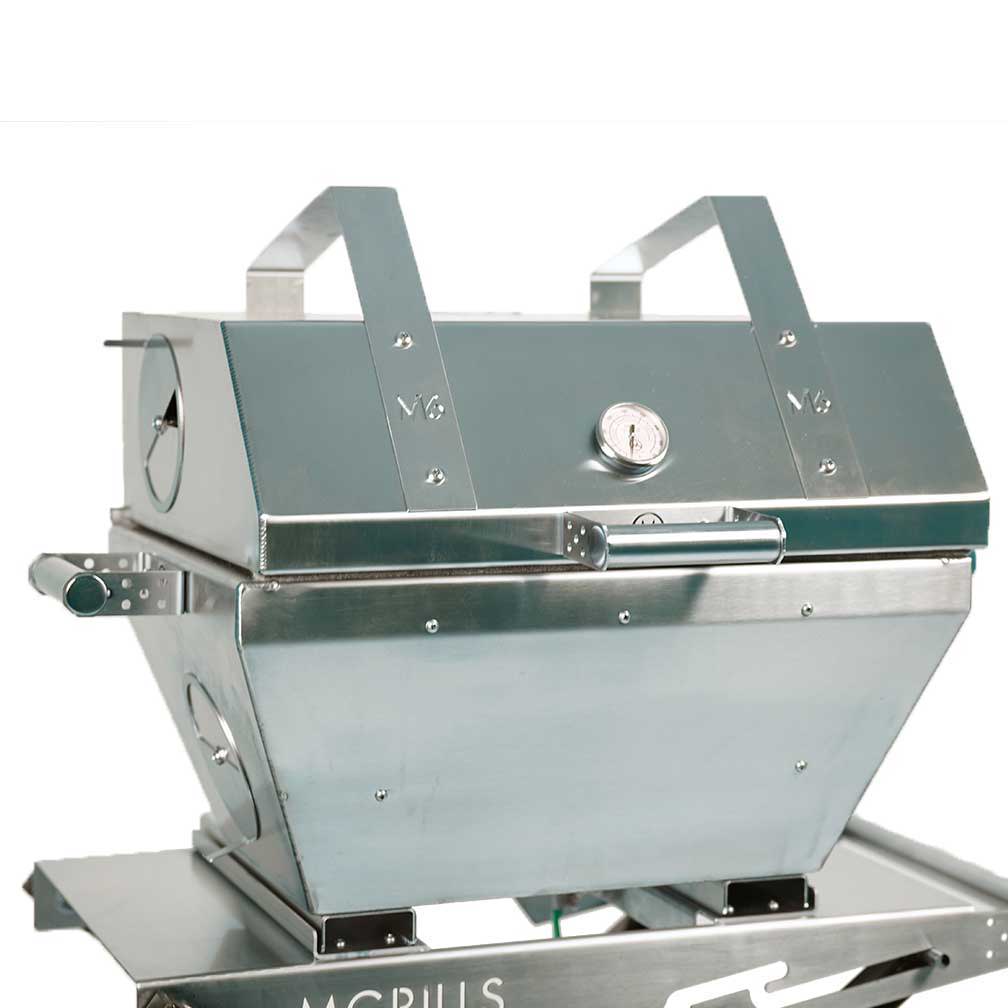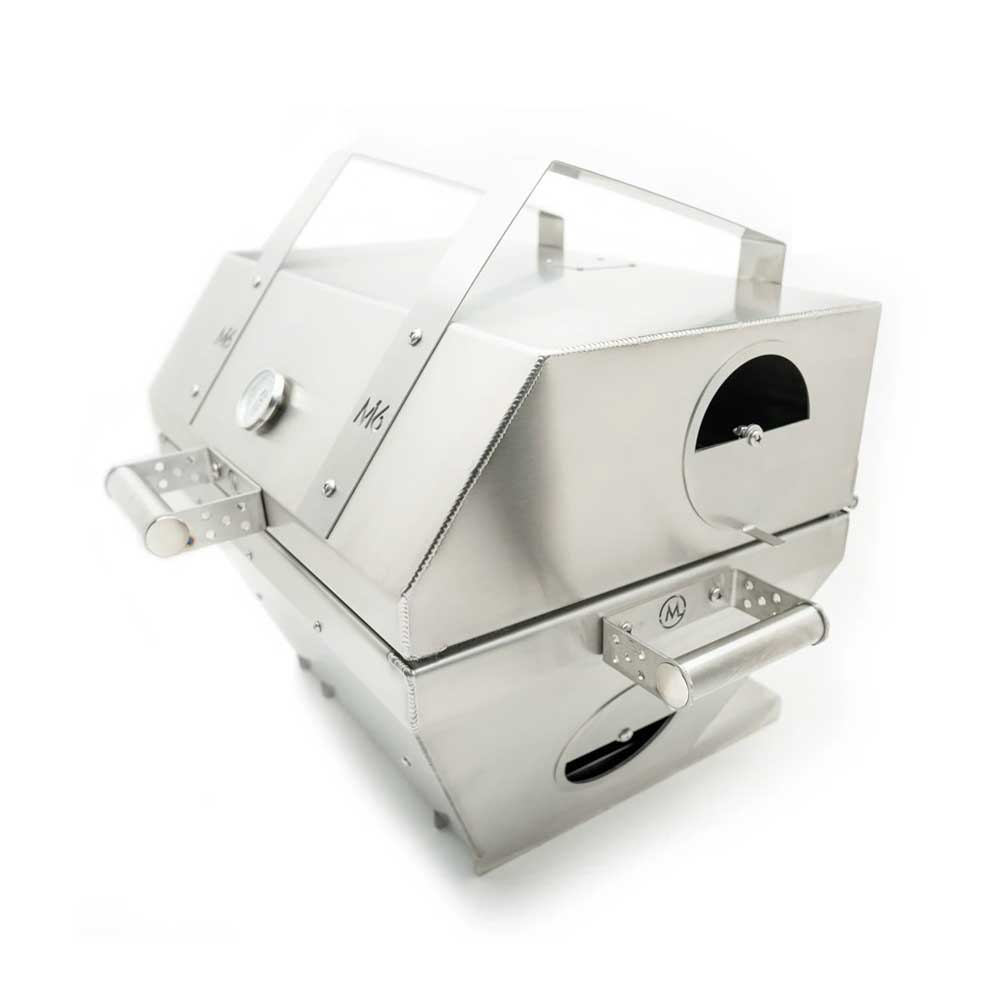 The M16 is built like no other grill on the market. Don't let the photos fool you, this is not your typical flimsy stainless steel grill. The M16 is handcrafted from thick 12 gauge 316 marine grade stainless steel which is twice as thick as our competitors.
Why 316 Stainless Steel? 316 stainless is less corrosive than 304 stainless in salt water environments and higher level of strength at elevated temperatures. 316 stainless cost more than 304 stainless and you can be sure that your investment will last in any environment you live in.
Every M16 is hand crafted by highly skilled fabricators. This is not a mass produced grill on an assembly line. Your M16 is built with passion. The M16 is built with a soul not slapped together and thrown in a box. It's time you finally get what you pay for.
Included in the grill:
- M16 FOGO Edition Grill
- 2 x Stainless Steel grates
- Foldable Cart
Optional: Grate removing tools
Get it for as low as $62.29* per month with FREE Shipping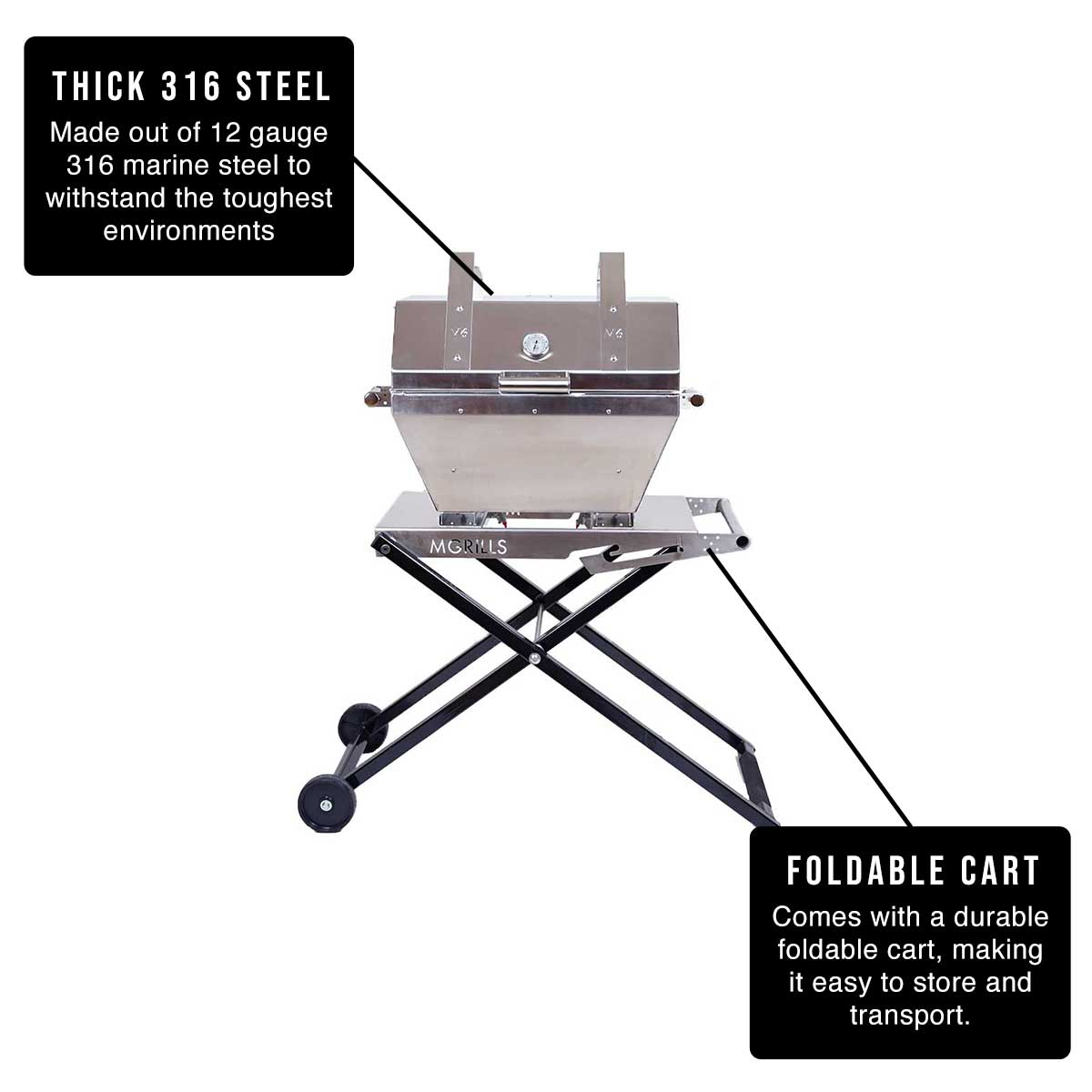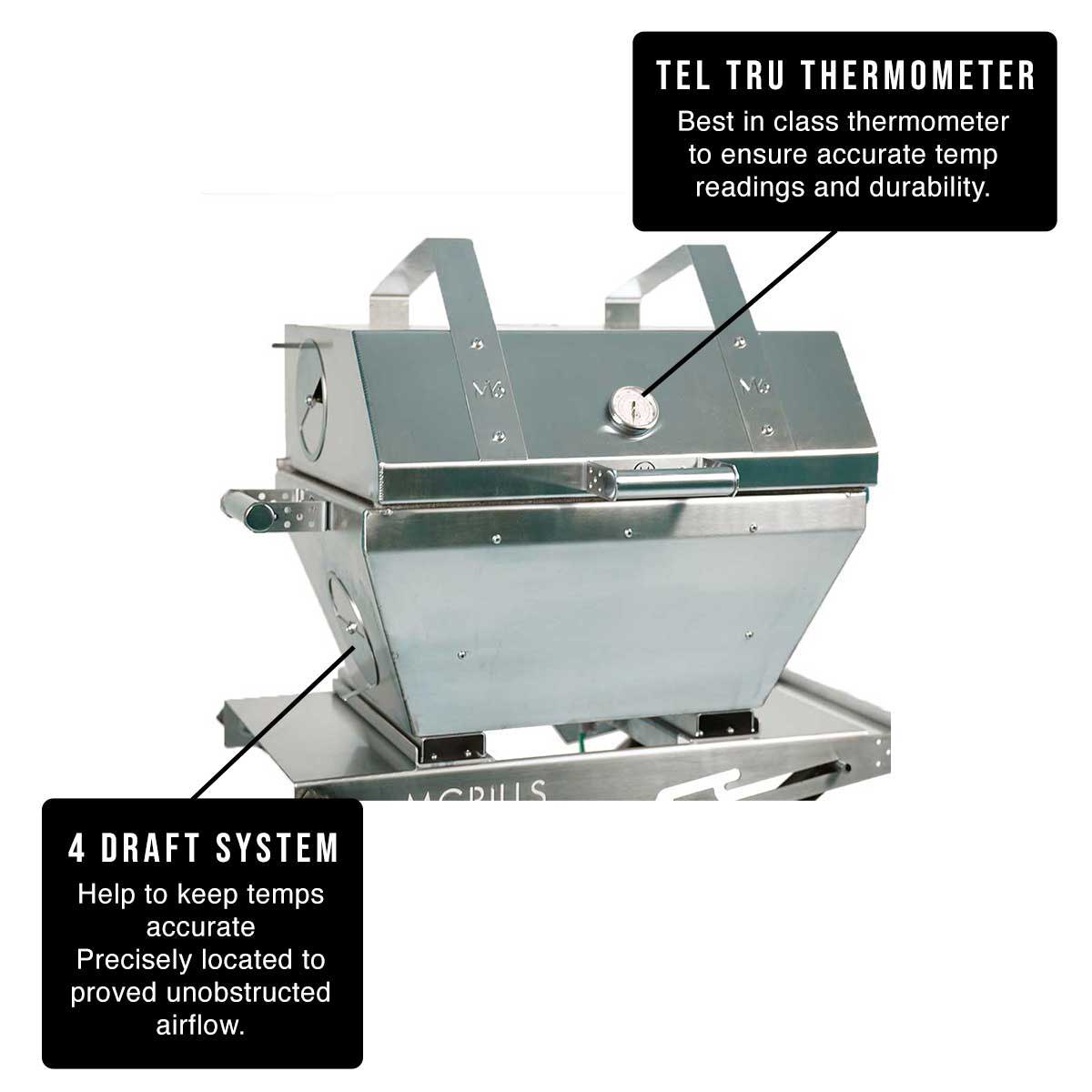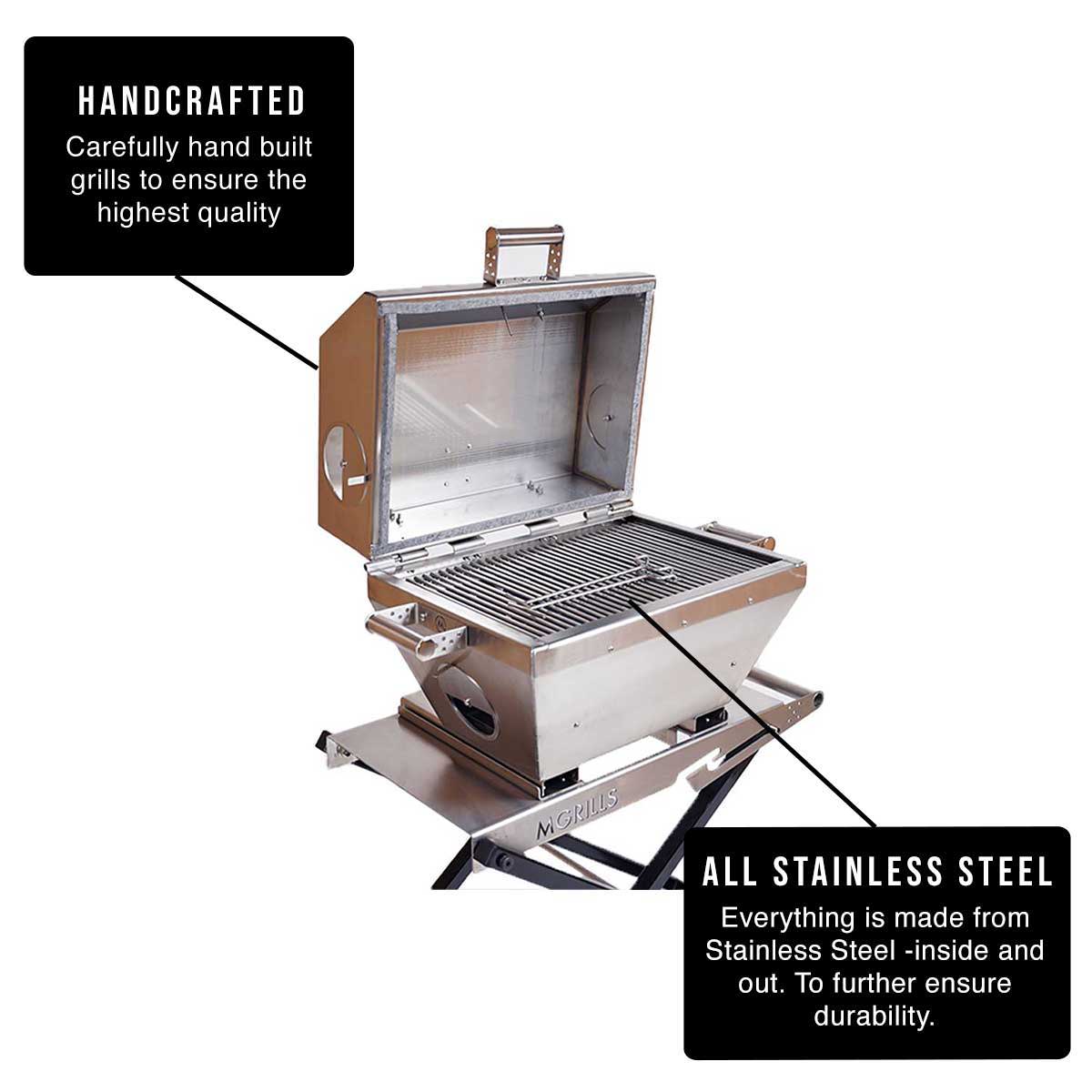 Features
3 Piece Design for easy breakdown and transportability.

Handcrafted 12 gauge stainless steel and hand finished for a beautiful appearance.

4 Draft System for precision temperature control. The bottom vents sit right below the charcoal basket and above the ash pan. This allows an unobstructed airflow for consistent temperatures.

Quick release removable lid with stainless steel strap system. These stainless straps can be used as handles for removing and carrying the lid.

304 Stainless Steel Handles, Hinges, Damper Covers, Lid Straps, and Fasteners.

Stainless Steel Tel Tru Thermometer.

Removable Charcoal Basket.

Removable Ash Pan.
Dimensions:
Grill Dimensions and weights

Lid Total Dimensions: 20.28" width : 19.25" length (including handle) : 10.5" height : Weight 28 lbs
Bottom Total Dimensions: 26.75" width (including handles) : 16" length : 10" height : Weight 39 lbs
Removable Coal Basket: 17.25" width : 12" length : 3.5" height : Weight 19 lbs
Removable Ash Pan: 15.5" width : 8.5" length : 1.5" height : Weight 2lbs
Grate Height with lid open from the ground: 34"
Total Cooking Surface: 275 sq.in.
Total Weight of Grill: 88 lbs
Get yours for $1350 with FREE Shipping or for as low as $62.29*
*Monthly fee will be determined based on the timeframe chosen for the financing and the interest rate awarded on case by case basis. For more information visit: https://www.breadpayments.com/shoppers