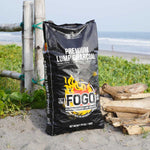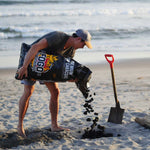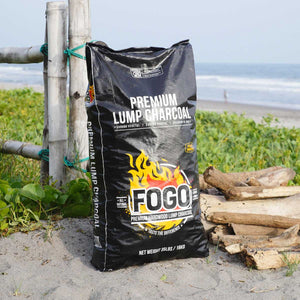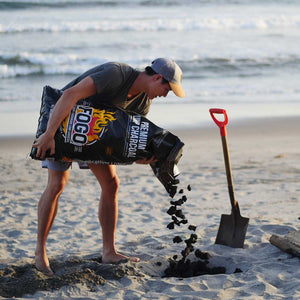 FOGO Premium Lump Charcoal (35 lbs)
The all medium-size lump charcoal for everyday grilling
For everyday grilling of grill-and-eat foods like steak, burgers, chicken, etc., you don't need any over-sized chunks of lump charcoal that are really better suited for long, low-and-slow cooking. And, you don't want the smaller pieces that don't last, either. That's why, for everyday grilling, we offer our Premium Lump Charcoal, which consists of all medium-size pieces. And, like all FOGO lump charcoal, it's made from a special blend of Inga wood so it will impart that award winning. FOGO flavor to everything you cook!
Frequently Bought Together
We have run out of stock for this item.
Free shipping on orders over $40
Rewards member? Login to redeem
easy lighting, hot burning
All FOGO Lump Charcoal is made from a special blend of Inga wood. Inga wood offers just the right hardness/density for easier lighting and hot burning performance.
AWARD-WINNING FLAVOR
Other lump charcoal is over-cooked during production, robbing the charcoal of its unique, wood-fire flavor. FOGO's artisanal production process maintains the aromatic essence of the Inga wood ensuring your food will have far more flavor.
IDEAL FOR CERAMIC (and other charcoal) GRILLS
Use in your Big Green Egg, Kamado Joe, Primo or any kamado-style ceramic grill or any other charcoal grill for grilling steaks, burgers, chicken and all other grill-and-eat foods.
FREE Shipping: We offer free shipping on all orders over $40. For orders below $40 we charge a $9.95 flat shipping fee. 
Our current shipping status:
In-stock orders will ship the same business day if placed before 2pm EST/EDT. Orders placed after 2pm will ship the next business day.
Multiple bags in the same order ship in separate boxes that may get split up during transit and deliver on different days.
FOGO 35 pound bag of premium lump charcoal
Received the FOGO charcoal I ordered to replenish my stock and once again FOGO didn't disappoint. Extremely fast shipping and delivery! Will definitely order again.
Consistent
I've been a Fogo fan for awhile now and I just always know what I am going to get. Consistent size charcoal and consistent fire. Always a great choice and the service is always great.
FOGO black bag
Burns hot!! Very clean, actually so clean it's impressive. Very little ash and no concrete or rocks. Will be a loyal customer
Nice Big Bag
I've been using Fogo for a number of years now. Always bought locally. My local retail outlet quit selling Fogo, so I decided to buy directl from Fogo online. I bought the 35lb bag to save on the shipping cost. Best decision ever.
Quality heat and flavor
So far I've made burgers, brats, chicken thighs and assorted vegetables with the Fogo Premium Lump Charcoal on my SNS Kettle and I am very impressed. The amount of heat I can get from half a chimney is impressive and the flavor the smoke imparts when cooking indirect is fabulous, the chicken thighs were incredible. I highly recommend the Premium Lump charcoal!
Free Shipping
Receive free shipping on all orders over $40
Satisfaction Guarantee
We guarantee 100% of all FOGO purchases
Superior Service
Questions? We're here,
ready to help.
Premium Product
Our charcoal is made from the best for the best grilling.