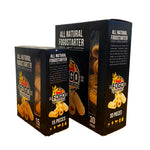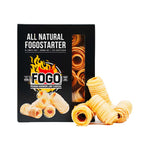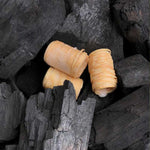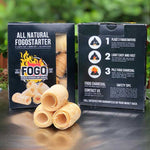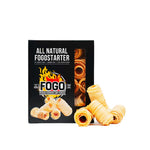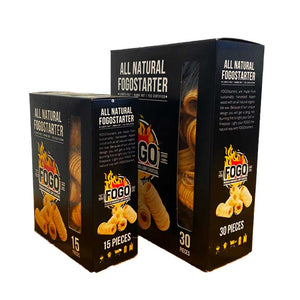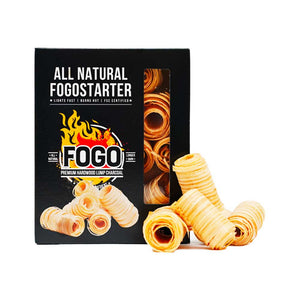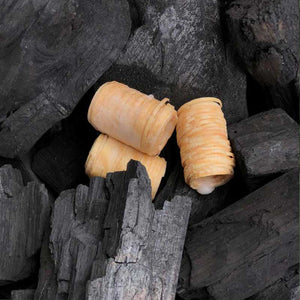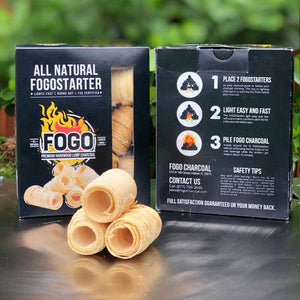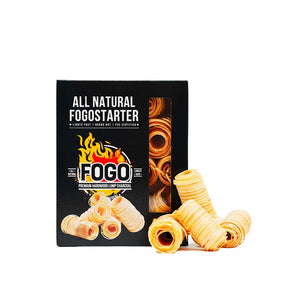 FOGOStarters Natural Firestarters
All Natural: made from sustainable harvested Aspen wood and all natural vegetable wax. Burns hot and long thanks to it's unique design that promotes airflow and funnels oxygen to the flame to light your charcoal quickly.
Frequently Bought Together
We have run out of stock for this item.
Free shipping on orders over $40
Rewards member? Login to redeem
- Lights easy with only a match even when damp 
- Shelf-stable - will store for years without degrading
- Safe and excellent way to light your Big Green Egg or Kamado Joe
- Works for BBQ, Campfires, Fireplaces and so on
- Place 2 Starters on your grate, light, and built a pile of charcoal around them, your - - Fire is ready in 15min.
- 30 pieces FOGOstarters per box
FREE Shipping: We offer free shipping on all orders over $40. For orders below $40 we charge a $9.95 flat shipping fee. 
Our current shipping status:
In-stock orders will ship the same business day if placed before 2pm EST/EDT. Orders placed after 2pm will ship the next business day.
Multiple bags in the same order ship in separate boxes that may get split up during transit and deliver on different days.
Never received both boxes
Only one of two boxes delivered, box like the charcoal was destroyed by poor packaging and rough handling by shipper
Easy lighting
They light easy and start the charcoal consistently every time. Use two in a blaze a ball.
Quick ignition
After using a variety of starter cubes, heating rods, etc, I wanted to give these a try to see if they might reduce the time getting up to temp. I was very impressed that it cut the time to get up to about 400 degrees from 50 minutes to about 25 minutes. That is a huge improvement. So far I have been very happy with every product I have purchased from FOGO and hope to keep this relationship for years to come.
Great starters
I use them with the blazeball, works like a charm! Light once, and done. I've never had to relight. Grill fires up without issue. No taste issues at all.
Effective Starters
I appreciate the FOGOStarters Natural Firestarters for their efficacy. It is convenient to tack them on to an order of charcoal or briquets, which further makes them desirable. The only criticism I hold, which is a minor one and does not truly bother me, is that they emit a waxy odor which can be slightly undesirable (it is not enough to ultimately affect the flavor of the food, and is only present at the initial phase heating the cooker).
Free Shipping
Receive free shipping on all orders over $40
Satisfaction Guarantee
We guarantee 100% of all FOGO purchases
Superior Service
Questions? We're here,
ready to help.
Premium Product
Our charcoal is made from the best for the best grilling.