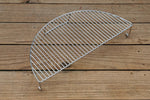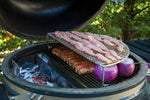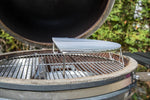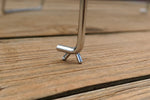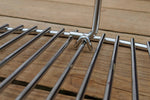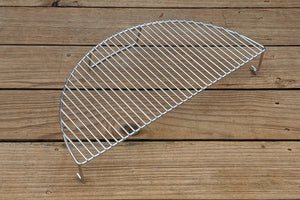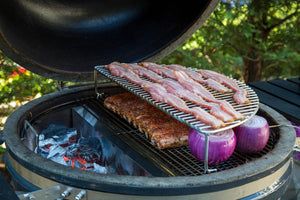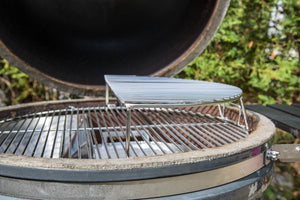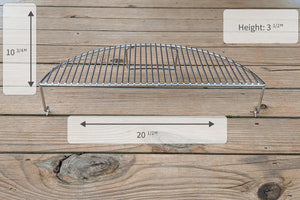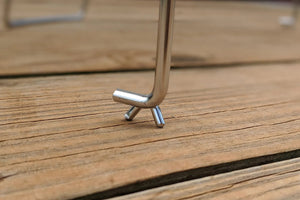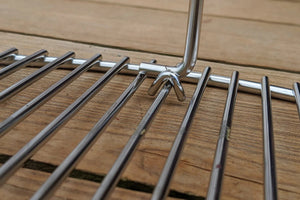 Elevated Cooking Grate
You get it all with the Elevated Cooking Grate: a larger cooking space AND more versatility to your grilling styles.
Frequently Bought Together
Free shipping on orders over $40
Create a Second Level of Grill Space with an Elevated Rack
You get it all with the Elevated Cooking Grate: a larger cooking space AND more versatility to your grilling styles.
- Add an additional 180 sq. in. of cooking capacity to your grill by creating a second level – perfect for another rack of ribs or more wings!
- Place the Elevated Grill Rack directly over the coals for a "Santa Maria-style" grilling experience. A great way to get ultra-crispy, super-juicy chicken without scorching! 
- Secure fit – rests behind the grate handle and on two pronged "feet" of the cooking grate crossbar.
- Use with most 
22"
 Grate
- Compatible with standard or hinged Weber cooking grates.
304 Stainless Steel Cooking Grate
- Built with heavy-duty 304 stainless in this product providing long term durability and reliability. This product will last for decades.
FREE Shipping: We offer free shipping on all orders over $40. For orders below $40 we charge a $9.95 flat shipping fee. 
Our current shipping status:
In-stock orders will ship the same business day if placed before 2pm EST/EDT. Orders placed after 2pm will ship the next business day.
Multiple bags in the same order ship in separate boxes that may get split up during transit and deliver on different days.
Had to return it
I had to return this item as it was the size that fit my grill. My fault for it paying attention to detail before ordering. However it did look and feel sturdy. I would assume it would work very well if you are grilling for a big event or need the extra space for grilled veggies or something.
The return process has been a hassle this time around though. I had to call twice before anyone reach back out to my original email. I haven't even been able to confirm they have received the grate back. Only thing I have is the tracking number that shows received. No knowledge of I get a full refund or if I get one at all.
This is the first time I have ever had poor communication issues with fogo. But I will continue to order my coal from them. My experience with the coal has been very good since I switch to the gold bag.
Perfect for multi course and elevated direct cooking
I use this elevated grate to make vegetables or cook more food when using the Slow 'N Sear charcoal basket. Due to its height above the main grate, it typically has about 30-40F higher temperatures, so it may help to rotate food between upper and lower grates if cooking the same type of food. I also use it directly above coals for a Santa Maria style cook.
Free Shipping
Receive free shipping on all orders over $40
Satisfaction Guarantee
We guarantee 100% of all FOGO purchases
Superior Service
Questions? We're here,
ready to help.
Premium Product
Our charcoal is made from the best for the best grilling.