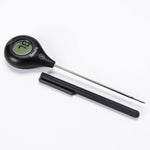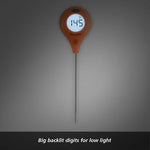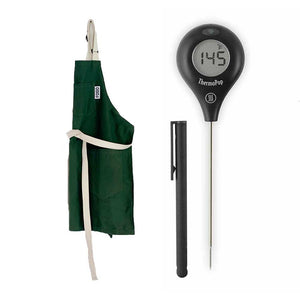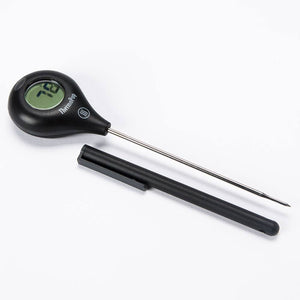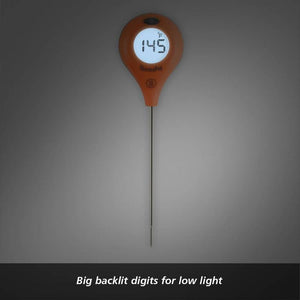 FOGO Canvas Apron and Thermopop Bundle
We have run out of stock for this item.
Free shipping on orders over $40
Includes:
- 1 Thermoworks Thermopop Black
- 1 FOGO Canvas Apron Green
About the Thermopop:
Fast: Readings in just 3 to 4 seconds
Every second counts in the kitchen. Get readings in a matter of seconds without skipping a beat.
Splash-proof: IP66 Rating
Splashes and spills happen. Confidently use ThermoPop knowing it keeps working through the mess, just like you do.
Ergonomic Design: Easy to Read & Use
With a large rotating display and backlight, you can use ThermoPop in your right or left hand, no matter your environment.
Guaranteed Accuracy: Accurate to within ±2°F (1°C)
Take the guesswork out of your cooking. Experience the confidence of knowing that the number on the display is the correct temperature.
FREE Shipping: We offer free shipping on all orders over $40. For orders below $40 we charge a $9.95 flat shipping fee. 
Our current shipping status:
In-stock orders will ship the same business day if placed before 2pm EST/EDT. Orders placed after 2pm will ship the next business day.
Multiple bags in the same order ship in separate boxes that may get split up during transit and deliver on different days.
Love my apron
I have been looking at the Fogo aprons for months and finally made the decision to order one….NO regrets!!! Fits very well, pockets are all in the right place, very well made, like that it ties in the front. The thermopop was a good bonus.
Apron neck strap
The overall quality is spot on,,,,
The length of the neck strap could be +/- 4" longer
Was a bit short at the full extended position.
Free Shipping
Receive free shipping on all orders over $40
Satisfaction Guarantee
We guarantee 100% of all FOGO purchases
Superior Service
Questions? We're here,
ready to help.
Premium Product
Our charcoal is made from the best for the best grilling.