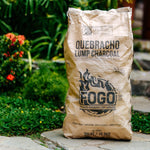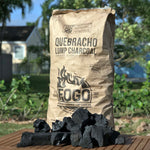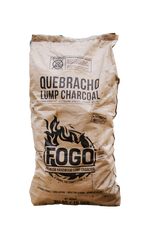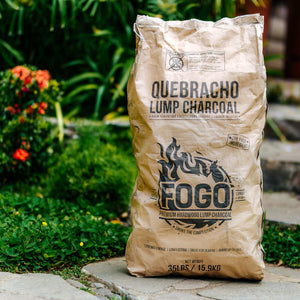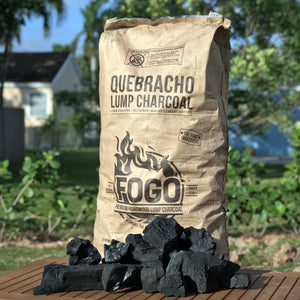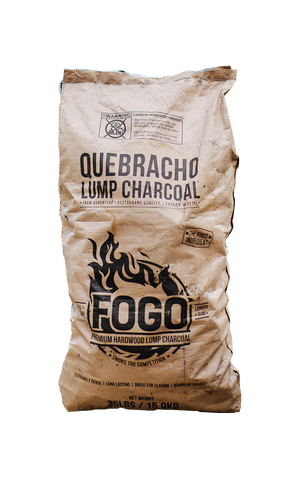 [Discontinued] FOGO Argentinian Quebracho Charcoal
Charcoal made from the Quebracho tree may be contributing to the deforestation of the Paraguayan Chaco, one of the last great wilderness areas in the world.
At FOGO, we believe that sustainability is just as important as the quality of product we deliver. For this reason, we have decided to discontinue our Quebracho charcoal.
To learn more about this please see the description below.
Free shipping on orders over $40
Rewards member? Login to redeem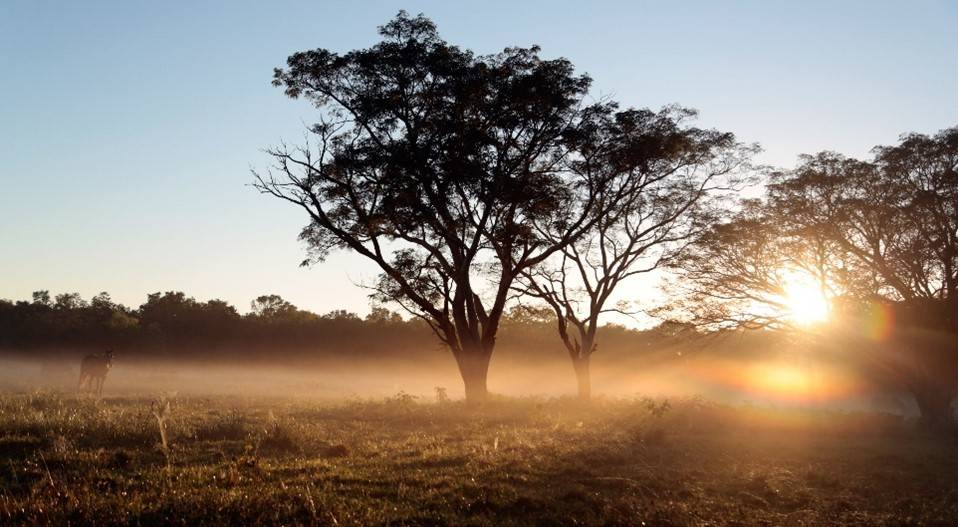 More than twice as big as California, The Gran Chaco is the second largest forest in South America, behind only the Amazon rainforest. The biome extends over Argentina, Paraguay, Bolivia, and Brazil, bringing together more than 50 different ecosystems united by the same pattern of vegetation and climate.
However, it is one of the most deforested areas on the planet with 133 square miles being lost every month. This is mainly since The Chaco woodlands have been gradually replaced with cropland and ranches. Deforestation has increased so much in the last years, that the average rate of lost native vegetation in Argentina, Paraguay and Bolivia is of 1 Acre per minute.
El Chacho in the year 2000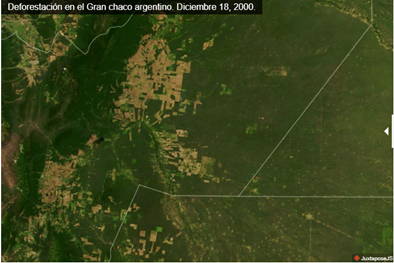 El Chaco in the year 2019
At FOGO we believe that sustainability is as important as the quality of the product we offer. FOGO lump charcoal is responsibly sourced from El Salvador where it is produced from pruned wood taken from the Inga trees used to shade the country's coffee crop.
Not being able to verify that the Quebracho was being manufactured in a sustainable way, we have taken the decision to discontinue it.
FREE Shipping: We offer free shipping on all orders over $40. For orders below $40 we charge a $9.95 flat shipping fee. 
Our current shipping status:
In-stock orders will ship the same business day if placed before 2pm EST/EDT. Orders placed after 2pm will ship the next business day.
Multiple bags in the same order ship in separate boxes that may get split up during transit and deliver on different days.
Great charcoal, greater cause
Is disappointed as I was to see that this amazing charcoal that has a long burn, great flavor, and huge pieces was discontinued -makes me happy that they did it for the right reason, and stuck to their cause of sustainably and responsibly getting their wood. What a great company that puts their mission first, I will continue to use their products and be proud of it!
Best charcoal always out of stock
Love this charcoal but this is why I stopped shopping Fogo because it is always out of stock.
Sold out
I love the quebracho charcoal,and would love to buy a bag. You've been sold out for months but keep advertising it. When will it be back in stock.
Excellent!
Great burning charcoal that was mostly large chunks!
Definitely Dense Compared to Others
I mostly use super premium gold bags. This wood makes that feel like foam — it's definitely a more compact wood. Still using the other for its flavor but some of this one keeps some of the hot coals available longer. Good for long cooks, especially reverse searing when you need a hot fire at the end of a cook.
Free Shipping
Receive free shipping on all orders over $40
Satisfaction Guarantee
We guarantee 100% of all FOGO purchases
Superior Service
Questions? We're here,
ready to help.
Premium Product
Our charcoal is made from the best for the best grilling.