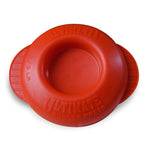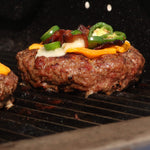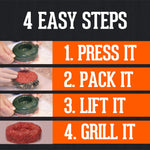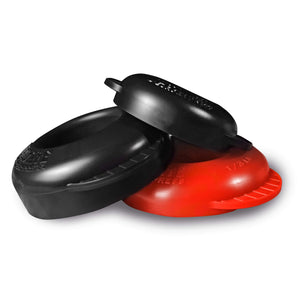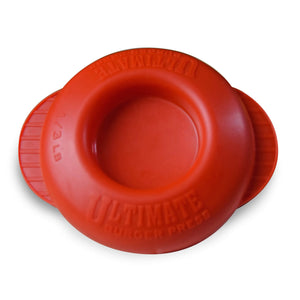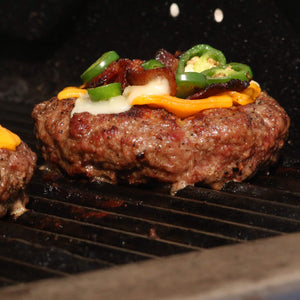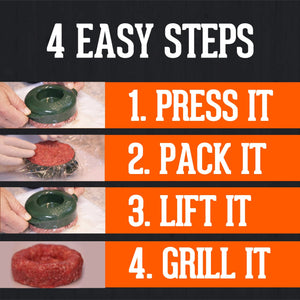 Ultimate Burger Press
Make the ultimate stuffed burger with this burger press!
Frequently Bought Together
Free shipping on orders over $40
- Made In America - Comes with Three(3) Hamburger Presses, Larger 8oz(1/2lb), 1/3lb Size and Small 4oz(1/4lb) Burger Press Set (3 Inside). Each press allows you to STUFF the concave with all your favorite toppings.
- Makes Perfect Individual Meatloaf - Makes the perfect individual meatloaf, chopped steaks, and Italian Sausage Meatballs!
- LOW-CARB Burger Bowl - The Ultimate Burger Press design is perfect for making stuffed burger bowls for Keto/Paleo/Gluten Free lifestyles! Add all your favorite ingredients in the concave of the bun-less burger patty. It is the perfect hamburger press.
- Donut-Shaped-Burger - Perfectly shaped burgers with the ultimate kitchen gadget that are shaped like a donut so the burger will cook evenly and use the concave to stuff your burger with all your favorite toppings!
- ONE Piece Design - Never have to worry about finding ALL the pieces to your burger press, there is ONLY ONE PIECE! The Ultimate Burger Patty Maker!
FREE Shipping: We offer free shipping on all orders over $40. For orders below $40 we charge a $9.95 flat shipping fee. 
Our current shipping status:
In-stock orders will ship the same business day if placed before 2pm EST/EDT. Orders placed after 2pm will ship the next business day.
Multiple bags in the same order ship in separate boxes that may get split up during transit and deliver on different days.
Ultimate Burger Press
The product is good, easy to use. Made Swiss mushroom burgers that were great. The depression made it easy to fil. Now to be creative for other burger types. Yumm.
Must Have for Burgers
Best burger press I've purchased!
Free Shipping
Receive free shipping on all orders over $40
Satisfaction Guarantee
We guarantee 100% of all FOGO purchases
Superior Service
Questions? We're here,
ready to help.
Premium Product
Our charcoal is made from the best for the best grilling.