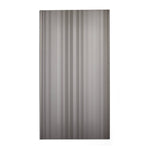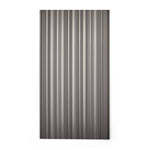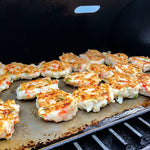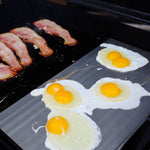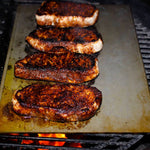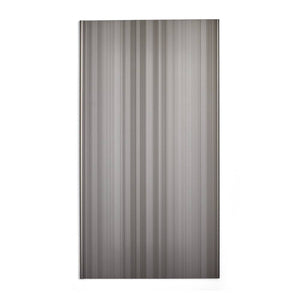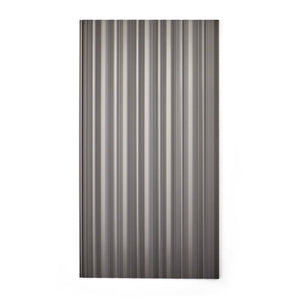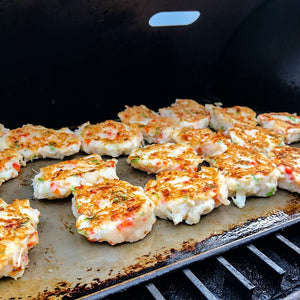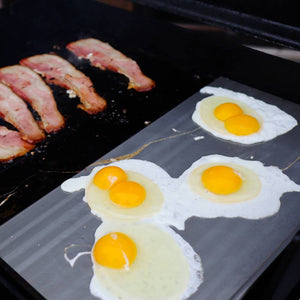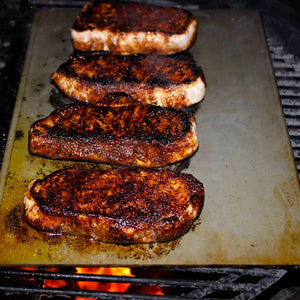 Universal GrillGrate Griddle & Defrost Plate - 15"
The GrillGrate Griddle is a versatile and durable cooking surface for your grill. Made of hard-anodized aluminum, it is designed to provide even heat distribution and reduce flare-ups.
Frequently Bought Together
Free shipping on orders over $40
The Griddle features a raised rail design that channels grease away from food and into a convenient grease tray. It also has a non-stick surface that makes clean-up a breeze and doubles as a defroster plate. 
The 15" Griddle is compatible with most grills and can be used for a wide variety of cooking techniques, including grilling, searing, sautéing, and even baking. It is also lightweight and easy to install, making it a great addition to any grill setup.
The Universal GrateGriddle is 15"x 9.375" x ¼" thick made from hard anodized aluminum
Interlocking sides allows seamless integration with Standard Sized GrillGrates.
Lay on top of any grill grate 
GrateGriddle is more conductive and radiates heat better than a stone or baking steel
FREE Shipping: We offer free shipping on all orders over $40. For orders below $40 we charge a $9.95 flat shipping fee. 
Our current shipping status:
In-stock orders will ship the same business day if placed before 2pm EST/EDT. Orders placed after 2pm will ship the next business day.
Multiple bags in the same order ship in separate boxes that may get split up during transit and deliver on different days.
Free Shipping
Receive free shipping on all orders over $40
Satisfaction Guarantee
We guarantee 100% of all FOGO purchases
Superior Service
Questions? We're here,
ready to help.
Premium Product
Our charcoal is made from the best for the best grilling.